Our Partners & Affiliates
We Have Teamed with Our Partners and Affiliates to Provide You with Valuable Products, Services, and Exclusive Discounts Only Available Here! We May Receive Compensation from Certain Partners.
Protecting the RV Owner's Rights.
theRVAdvisor.com
---
---


City Bonfires is a portable fire pit, handmade with nontoxic materials in Maryland by 2 Dads whose jobs were impacted by the pandemic. The portable, compact design makes it easy to take on all your outdoor adventures. Bring your own bonfire wherever you roam. No wood, no embers, no soot!

15% Off During Checkout! Discount Code: RVSALES

---

---

Use propane safer with GasStop
Safe: 100% automatic shut-off in the event of a major gas leak*
Practical: Useful indicator shows you when your propane is running low
Easy: Easy to install, easy to use, no professional help needed
---
Have an RV Advisor, advise you on the strength of your insurance policy.  |  Get a Quote!


---

---

Bringing coolness to the world since 1947. Igloo is America's go-to and most recognizable brand for adding more fun to outdoor adventures with affordable, good-looking and feature-packed coolers!
Visit Igloo Coolers Now!
---
---


Family owned since 1989, BOOGEY LIGHTS® is a leading manufacturer of super‐bright hi‐intensity LEDaccent lighting specifically designed for motor vehicle applications. While the company's heritage is inthe motorcycle industry, starting in 2014 the product line was significantly expanded to support largeformat vehicles including RVs, trailers, semi‐trucks, golf carts, tow trucks, food trucks, boats and more.Boogey Lights® is the only LED accent lighting company that designs, assembles and supports its LEDproducts in the United States. Boogey Lights® LED products are offered through a dealer network aswell as online direct to consumer. Boogey Lights® LED light kits are available for both DIY andprofessional installation.

RECEIVE A 10% DISCOUNT WITH OUR LINK!
---

Have an RV Advisor, advise you on the strength of your insurance policy.  |  Get a Quote!


---



The Pillowpak collection is a unique one-of-a-kind super lightweight, highly versatile, machine-washable and easily roll and stow RV storage and travel system. The 5 piece collection includes a 55 liter multi-use backpack, cubepak, shoe bag, packing cube and utility bag. Whether organizing and storing equipment, clothing and personal items in your RV, or moving between your rig, a day trip or bath house, Pillowpak has you covered.

VISIT PILLOWPAK & GET 5% OFF WITH OUR DISCOUNT CODE: PlanetRV5
ALSO AVAILABLE FOR PURCHASE IN OUR SHOWROOM!


---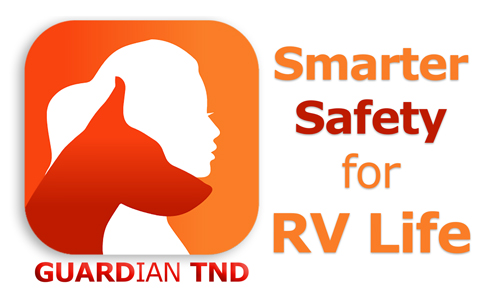 For times when you're living the RV life and even for times when you're not, Guardian TND enhances your personal SAFETY when you're on the go from Point A to B. It is both a safety keychain and an emergency alert system. If an emergency happens in between Point A & B, your "Guardians" are powerfully and proactively ALERTED of your location and can then take steps to help. Guardians are friends, family, neighbors & co-workers you choose. Activate the device and use instantly. No email address, no phone number and no registration required.
Guardian TND Smart Safety Keychains!


---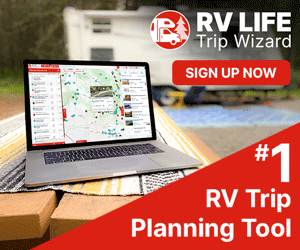 ---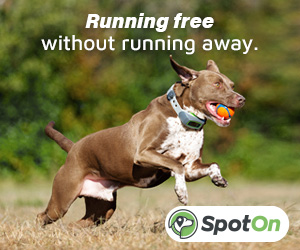 ---


Since 1856. Providing distinctive clothing, gear, luggage & home goods inspired by our Sporting Traditions. America's oldest mail order company offering the best guarantee in the business. 100% Satisfaction Guaranteed.
Free Shipping on orders of $75 or more.
Use Code: FALLFS
---

---


Black Beards are a wind and waterproof, easy to light with a great burn time fuel source. When you add kindling on top you can light it easier. Imagine holding your lighter/match under a pile of sticks to light versus letting the Black Beard do all the work. Being completely waterproof and having a total burn time of at least 4.5 hours, Black Beards work perfect to light a fire in any weather condition.
Black Beard Fire Starters are made in Salt Lake City, Utah, USA! We are very proud to manufacture our Black Beards here in America using 100% American made materials and ingredients.
10% Off During Checkout! Discount Code: GIGISTETLER
---

CoolBreeze© GEL - 2.5" of 4lb High Density Open Cell Memory Foam: Sleep Cool Technology Foam!
Dynasty Mattress
---

(INSTALLED HERE AT PLANET RV!)
Eliminates low-power RV a/c start problems. Reduces startup power demand by an amazing 50%-70%. READ MORE!


---

---